Our Mission: Words From Founder, David Simons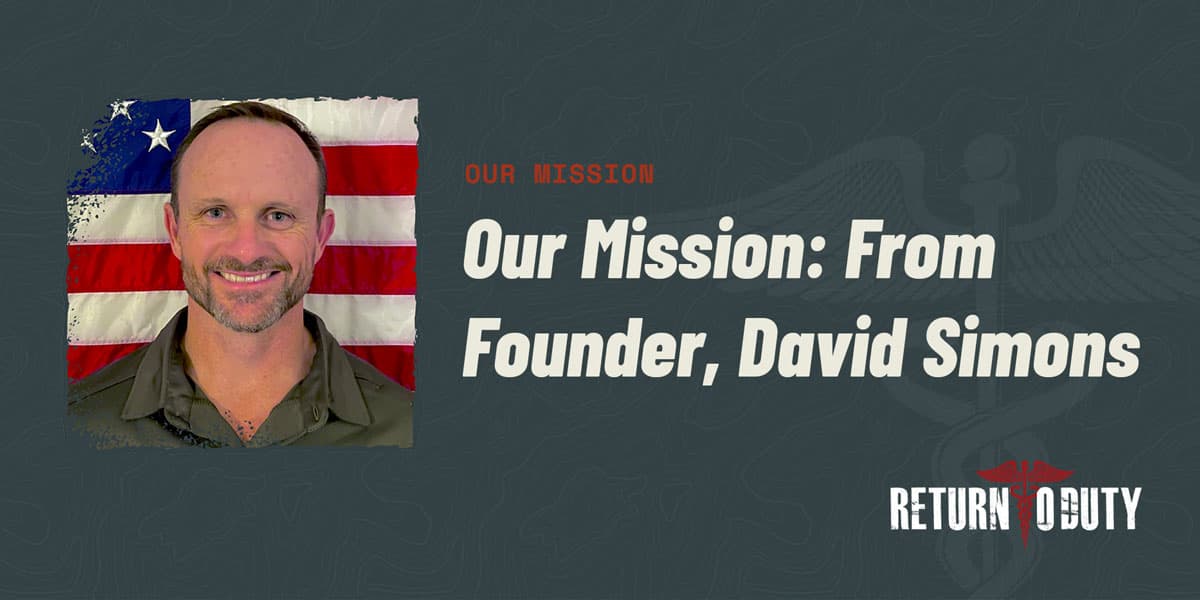 Hear about Return To Duty's Mission directly from our Founder & Chairman, David Simons. Without further ado—here's David...
Many are familiar with the verse…
"There is no greater love than this: that a person would lay down [one's] life for the sake of [one's] friends." (John 15:13)
But how often do we actually look around and take it in?
Sadly we only seem to hear it anymore at the funerals of those who have served. What if we embraced the power of those words more deeply each day and chose to honor such a commitment by better caring for those who volunteered to serve with such love?
Most everyone acknowledges there is good and evil in this world. We write books and make movies about it then see it in the news or everyday life. Thankfully there are men and women who volunteer to confront evil daily.
Make no mistake there are wounds of all kinds that come with this type of service. The question is how do we repay and care for those who make such sacrifices for us, our families, communities, nation, and the world? We do so by harnessing all of our abilities, networks, and resources born under the blanket of freedom which they have provided us to in turn care for them.
Many of our patients are hard wired to keep working with or through pain. We have this in mind each day as we remember why it's important to provide for this mission because many of them will not take time to care for themselves until it's often too late.

We realize what we do is more important than what we say. We are not perfect and don't claim to have all the answers but we are committed to bringing people together to help those who serve and protect our nation and communities. What started as the proverbial small spark which has now turned into a flame. It continues to grow with each person who joins us to proactively be a part of the solution.
Health is one thing every human being shares in common. Beyond politics, religion, education, or social status… Health binds us all. Knowledge and ways to provide care are meant to be shared and not kept. You probably know what I mean if you have ever experienced the most intimate of moments while caring for or being cared for by another human being when time seems to stop and life or death hangs in the balance. There are few things as amazing and almost magical to see as people putting forth their best skills and hearts to bring healing to the broken and hurting. We get glimpses of it during emergencies, and natural or man made disasters. The only thing that prevents us from being that way towards one another daily is simply making the choice to do so.
Each of us knows heartbreak from the loss of friends and teammates. We're harnessing that to help those we still can. We want to be there in every moment our patients are in need.
I grew up with two fathers. One served a full career in the US Navy and the other still serves as a Police Officer in his 70's. I grew up seeing the highs and lows of such service and the impacts on them and the extended network of family and friends who also served.

Like many others I willingly chose to follow in those footsteps despite knowing what cost it might come with. I've spent over 25 years serving in various capacities of the military and first response in the roles of Army SF Medic, Police Officer, Deputy, Special Agent, Paramedic, Search and Rescue, Park Ranger, and Chaplain Assistant. A common theme I've witnessed with each of these was the toll each respective career field took on many of the selfless servants within them.
When you signed up to serve our country some part of you knew it would come at a cost to your health and well-being but you still put the needs of others first and continued to serve anyways.

When the time comes and you need care for your injuries and illnesses you are faced with life changing decisions. We can relate to those moments wondering where to go and who to turn to with their trust. It can be very confusing and frustrating trying to sift through all of the online marketing, various organizations, and options to determine who's hands you'll place the priceless value of your health into.

RTD was created because each of its members have lived a lifetime of service in the military and/or as first responders and have faced those very same challenges with seeking health care for our injuries or illnesses sustained in the line of duty. We've had both good and bad experiences with healthcare providers and systems.

Acknowledging there has to be a better way, we set out to create the only centralized forum (Rally Point) to help our community with patient education, advocacy, and a trusted network of Health Care Professionals committed to the highest quality of care.

Donations and support for RTD go to expanding our services and capabilities to serve you and increasingly meet the mission's needs.

Our goal is to help empower you to make well informed decisions for your care, connect you with trusted Healthcare Providers (HCPs) who genuinely appreciate your service and sacrifice, while also having RTD staff as fellow service members/first responders available to be your advocate along the way to help you Return to Duty.

V/R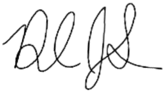 David Simons
Co-Founder & Chairman